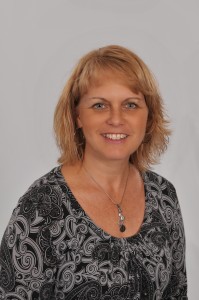 Dr. Kimberly Lentz
Kimberly J. Lentz M.D. graduated from the Indiana University School of Medicine in 1991 and completed Family Practice training at St. Vincent Hospital in Indianapolis in 1994. She is board certified in Family Practice. Dr. Kim is also Medical Director of Circle Health Partners. She has completed the International Lyme and Associated Diseases Society Training Fellowship and has been treating Lyme Disease since 2005.  She is founder of New Horizons Integrative Medicine in Zionsville, Indiana, in 2010.
Dr. Kim has attended and spoke at numerous training events including techniques in treating Tick-borne illness, use of nutraceuticals in treating chronic illness, herbal-based treatments, and Multi Systemic Infectious Disease Syndrome.
She is the wife of Dan, who also works in the practice as office manager. Dr. Kim is the mother of three kids.
Elizabeth McMullen PA-C
Elizabeth (Libby) completed a Bachelors of Arts degree at Ball State University in 2006, with majors in pre-dental preparation, biology and French. She minored in psychology. She spent a semester studying abroad in Chambéry, France. She is a member of National Society of Collegiate Scholars as well as Mortar Board. After obtaining her undergraduate degree, she enrolled in and graduated from Butler University with a Bachelor of Science degree in Health Sciences, and a Masters degree in Physician Assistant Studies, in 2010. Libby joined the NHIM staff in 2014.
Libby has been studying and using nutraceuticals over the past 15-20 years. She has attended several conferences held by the  International Lyme and Associated Diseases as well as The American Academy of Anti-Aging Medicine. Since graduation she has practiced in the areas of family medicine, emergency medicine, and gastroenterology. Her heart's desire has always been to help diagnose and treat patients with Lyme Disease; with an emphasis on functional medicine and total health and wellness. Libby lives in Zionsville with her husband and three children. She and her family enjoy traveling, taking swim and gymnastics lessons, and spending time with extended family in beautiful Brown County, Indiana.
Dr. Brett Satkamp
Dr. Brett Satkamp graduated from Indiana University School of Medicine in 2006 and completed a residency in Anesthesia in 2010, also at Indiana University.  He is board certified in Anesthesia and practiced in this specialty for five years before becoming aware of Lyme and it's associated diseases through personal and clinical experiences.  He has attended educational conferences offered by the International Lyme and Associated Diseases Society (ILADS).  He is an active member of ILADS and the American Society of Anesthesiologists (ASA).
Dr. Satkamp has been working with patients at New Horizons Integrative Medicine since 2016.  He has a special interest in helping patients with tick-borne illness who also suffer from mold/mycotoxin illnesses.
He is married and the father of four children.