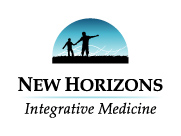 New Horizons Integrative Medicine (NHIM) was established to provide individualized personal care for patients with Tick-borne Illnesses (Lyme and related diseases) in Indiana and surrounding regions. The practice is located at 1500 W. Oak St., Suite 100 in Zionsville, Indiana.
 NHIM is taking patients who are seeking answers to unresolved health issues including:
those who have a Lyme Disease diagnosis,
those who may have a history of a tick bite or suspect they may have Lyme or an associated disease,
those who have been chronically ill and have not been able to find a clear-cut reason for the illness,
those who have been given another diagnosis such as arthritis, chronic fatigue, fibromyalgia, autism, depression, but wonder if there is an underlying cause,
and those who have been diagnosed with an autoimmune process like MS, ALS, or Parkinson's but wonder if a chronic infection process is occurring beyond the autoimmune process.
The staff of NHIM take a very personal approach to the care of all patients utilizing the foremost aspects of conventional medicine integrated with proven alternative treatments.